Mother's Day is just around the corner, and if you're amongst the 66% who forget about Mother's Day altogether, getting a gift for mum may have slipped your mind.
But fear not! With a little creativity and some quick thinking, you can still surprise your mother with a thoughtful and heartfelt gift.
Here are some last-minute gift ideas to make your mum feel loved and appreciated on this special day:
If mum needs to give her gut some love, kombucha could be just the refreshing treat! Full of antioxidants and probiotics, kombucha also makes for a healthy alcohol-free alternative.

Look no further than MOMO Kombucha for traditionally brewed kombucha in gift-worthy small glass jars! Produced for high quality, best tasting results, MOMO Kombucha offer flavours such as ginger-lemon, raspberry-hibiscus and elderflower... mum will be spoilt for choice!

Use code TTC15 for 15% off of 12 and 24 bottle boxes. Valid until end of March.
This gift may not be as conventional as a bunch of flowers, but nothing says 'I love you' quite like showing that you care about mum's health.

Dubbed as 'medicine in a bowl', Foodhak aren't your conventional ready-to-heat food manufacturer. Each recipe has been crafted to nutritionally benefit your health, aligned with the latest clinical research.

All plant-based and gluten free, meals are delivered conveniently to your doorstep – think of all the meals mum has made for you over the years, it's time to pay her back!

Use code MDAY50 for 50% off of your first box for mum.
It wouldn't be a Mother's Day gift guide without the classic chocolate box.

Even for mums with sensitive stomachs, Nono Cocoa Chocolate was created out of necessity, so that chocolate could be safely enjoyed by all.

All of their handmade chocolates are free from gluten, nuts, artificial colours, preservatives, dairy, egg and the top 14 allergens! So mum can enjoy a little treat, worry-free.

And if you want to give a more personal gift... head to the kitchen!
If you really have left it too late, why not whip up some homemade treats to show your mum how sweet she is?
Our
Turmeric Gingerbread Cookie
recipe puts a healthy spin on classic gingerbread. Rich in vitamins, these cookies offer additional nutritional benefits beyond their delicious taste.
You could even package them in a decorative box or tin to add a special touch!
Mother's Day is a time to show your mom how much she means to you, and even if you've waited until the last minute, there are plenty of gift options that will make her feel loved and appreciated.
So don't stress! Think outside the box and make this Mother's Day one to remember.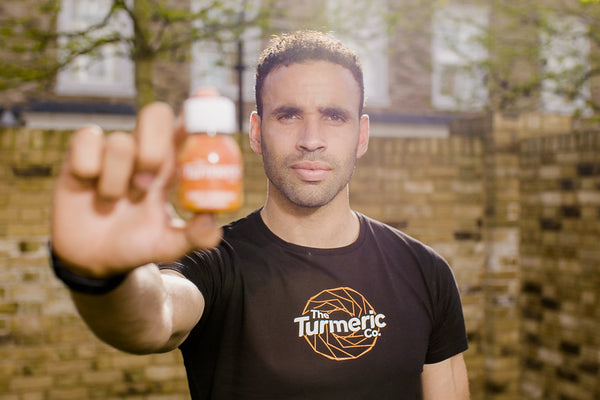 The Hal Robson-Kanu Guide To Fitness & Nutrition
Gain exclusive insight into habits that will make every day a healthy and fulfilling one.