The Turmeric Co. is thrilled to announce that it is now certified as carbon neutral, as the organisation strives to support sustainable operations and its commitment to the planet.
A meaningful collaboration
The company's commitment to becoming carbon neutral is supported by climate action solution provider, ClimatePartner, who will assist The Turmeric Co. with understanding the success and progress of its work and has supplied a unique ID tracking number, demonstrating to The Turmeric Co.'s customers and partners the progress made towards climate action.
To maintain their carbon neutral status, The Turmeric Co. will be supporting the biomass 'Fossil-fuel phase-out in a coal paradise' project. Located in Colombia, this project generates renewable energy from natural sources such as coconut shells, sugar cane residue and wood chips. This exclusive sustainable development was the first project in Colombia to receive Gold Standard certification.
Alongside saving 20,000 tonnes of carbon emissions each year, the biomass project provides long-term employment opportunities and prevents air pollution. As part of its commitment to being a carbon-neutral company, The Turmeric Co. will be working to reduce its own emissions and promote sustainability throughout business operations.
The Turmeric Co.'s partnership with ClimatePartner will help prevent tonnes of CO2 emissions from entering the atmosphere each year, and has already seen an offset of over 840,000 kg of CO2 through Plastic Bank's 'Clean Oceans' project.
Sustainable by nature
Founded by former Welsh International, Thomas Hal Robson-Kanu, The Turmeric Co. is inspired by the former Premier League striker's passion for natural nutrition as a means for supporting performance, recovery and immunity.
Speaking on the achievement, Thomas Hal Robson-Kanu, Founder and CEO of The Turmeric Co. expressed: "It is so important to us as a business that we function with sustainability and corporate responsibility at the forefront of our decision making.
"We are always looking for new ways to improve our footprint and positively impact environmental health, and biomass projects' efforts to be energy efficient align perfectly with the direction we are looking to go with our brand. Our eco-friendly shot bottles are made from sugar cane, so this project is particularly important to us. I am proud that The Turmeric Co. is now recognised as being carbon neutral, and look forward to inspiring future generations with sustainable development goals."
Charlie Griaud, Consultancy Team Lead at ClimatePartner, said: "Businesses need to take responsibility for their impact on the climate. We need to see a greater amount of organisations measuring, understanding and compensating for their carbon emissions. The Turmeric Co. has measured the impact of their drink with ClimatePartner and, as a result, taken the first step in their sustainability journey by compensating for their carbon footprint"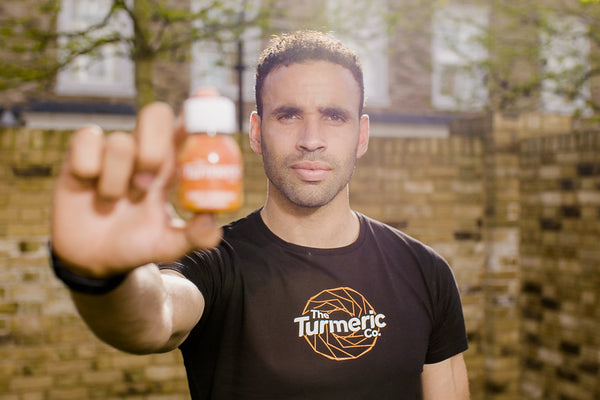 The Hal Robson-Kanu Guide To Fitness & Nutrition
Gain exclusive insight into habits that will make every day a healthy and fulfilling one.