The Turmeric Co. are excited to announce a partnership with ELLEVATE Football, a pioneering app catered to the needs of new generation players and those passionate about the beautiful game.
The Turmeric Co. and ELLEVATE will be teaming up to shed more light on the importance of a well-rounded healthy diet and, of course, the role that turmeric supplementation can play in this!
The partnership will see The Turmeric Co. lead trail-blazing conversations with the best nutrition experts in the professional football industry, and provide ELLEVATE premium subscribers with a generous discount for their online store.
Crafted to provide the body with essential nutrients, The Turmeric Co.'s award-winning range offers an unrivalled formula bursting with purposefully-selected functional ingredients. The
Raw Turmeric & Beetroot shot
is particularly popular with elite athletes due to the potency of nitrates in the formula, which are purported to support endurance levels.
Sam Howell, Head of Partnerships at ELLEVATE Football, said: "It's rare to find two organisations who are so well aligned on their mission and values so we're really looking forward to working closely with The Turmeric Co. to spread the message of a healthy diet to our community and beyond.

"With some exciting plans in the future, we hope to create content that will resonate with young people and instil healthier habits for the next generation."

Thomas Hal Robson-Kanu, founder and CEO of The Turmeric Co. added:
"The football industry is changing for the better. Now more than ever, nourishing your body with the right foods is recognised as a fundamental part of recovery and performance.
"We're thrilled to work with ELLEVATE to educate those who are passionate about the football industry on the importance of nutrition, and look forward to welcoming their premium subscribers into our incredible community."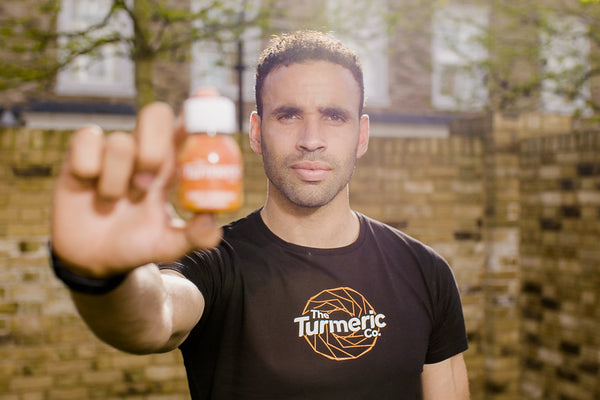 The Hal Robson-Kanu Guide To Fitness & Nutrition
Gain exclusive insight into habits that will make every day a healthy and fulfilling one.