The Turmeric Co. are thrilled to have penned Celtic FC as their latest partner.
Supporting the men's and women's senior squads alongside the club's staff, this deal makes history as The Turmeric Co.'s first Scottish Premiership partner. 
Providing nutritional support through their award-winning raw turmeric shots, The Celts' performance and recovery will be nourished both on and off the pitch through the high-quality ingredients used to enrich The Turmeric Co.'s formula. 
Thomas 'Hal' Robson-Kanu, Founder and CEO at The Turmeric Co., said: "To be working with a club of the size and stature of Celtic is a huge moment for The Turmeric Co. - Celtic is one of the few clubs in the world to have won over 100 trophies and really is one of the truly iconic names of global football. 
"It's exciting to have entered the Cinch Premiership, taking turmeric across the border. We have really enjoyed developing this relationship with fitness and nutrition experts at Celtic Park who take natural functional nutrition very seriously. We enjoy working with people that understand turmeric, recognise the immense benefits that the ingredients can have and are willing to factor them into daily routines to aid recovery and performance." 
The Turmeric Co. has recently announced partnerships with a range of other clubs and national governing bodies of sport, including British Gymnastics, Brentford, St Helens and the English Institute of Sport. 
Anton McElhone, Head of Sports Science at Celtic FC said: "Excellence in terms of nutrition is a crucial element in football in order to assist endurance, recovery as well as general health and performance, so we are pleased to be partnering with a leading organisation in this area. 
"We really look forward to working together with The Turmeric Co. and their innovative products."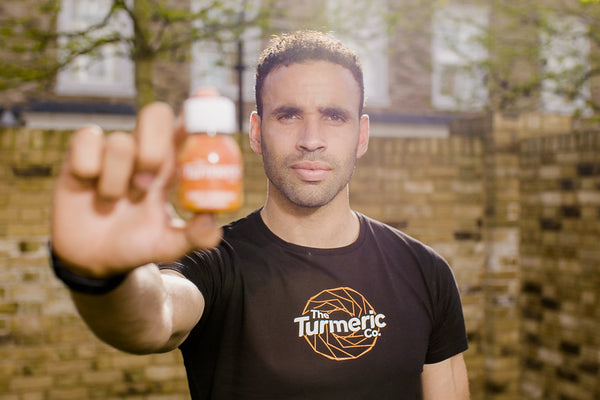 The Hal Robson-Kanu Guide To Fitness & Nutrition
Gain exclusive insight into habits that will make every day a healthy and fulfilling one.