Why did the club choose to partner with Turmeric (or was this partnership-led)?
From a nutritionist's perspective, the benefit of having The Turmeric Co. partner with us at Leicester Tigers is having a proven, top-quality company helping to support our squad to perform at the very best.
As well as helping with recovery and supporting a healthy immune system, our players enjoy the products on offer and provide us with the peace of mind of being able to add one-percenters into the squad's programme.
Had you heard about the benefits of turmeric and its application in sport?
Turmeric has certainly grown in popularity in recent years, across all sports, and is widely-used.
It assists in not only helping our players recover from the rigours of training and playing, but equally so it is of huge benefit to the health of our players and – through the active ingredient curcumin – goes a long way to promote a healthy immune system, which is important for everyone, not just rugby players and professional athletes.
Are there any other sports or clubs you know that have seen the benefits?
It is used across all sports.
In rugby terms, professional rugby teams at club and international level use turmeric as part of their nutritional programme because of the results which have been seen in helping to recover, as quick as possible.
Rugby is a heavy contact sport, placing the bodies and muscles of players under strain, so any assistance in being able to recover from both matches and training is beneficial to the players.
It's a close contact sport as well and so, with that in mind, we are always looking for ways to ensure our players are the healthiest they can be and turmeric's support of the immune system is great for us in this way.
How are the shots being incorporated into Tigers players' nutrition plans?
It's a daily provision in our wellness stations at the club's training ground, available for our player's post training and also used after matches, to help maximise recovery and allow the coaching staff to have healthy, well rested and recovered players available as soon as possible for the next fixture.
Out of the range, which is your favourite and why?
The reception to what we have provided the players so far has been very, very positive and I believe the raw turmeric and ginger product is the most popular among the Leicester Tigers squad.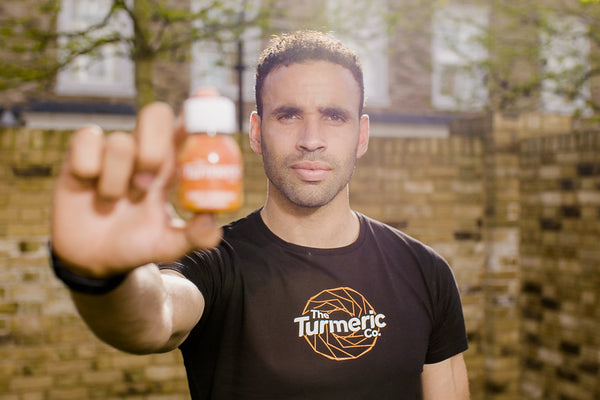 The Hal Robson-Kanu Guide To Fitness & Nutrition
Gain exclusive insight into habits that will make every day a healthy and fulfilling one.