Looking to take your workouts to the next level? We've paired up with TRX to introduce a new way to improve your overall fitness - and it can be used in the comfort of your own home.
If you're looking to develop strength, balance, flexibility and core stability simultaneously, this could be just the style of workout for you. We're going to cover all things about this functional workout in this blog - you won't want to miss out!
What is suspension training?
Suspension training, also known as suspension fitness or suspension workout, is a type of training that uses bodyweight exercises to create instability. This instability forces the body to work harder to maintain balance, which in turn leads to a more effective and efficient workout.
It requires the use of the TRX Suspension Trainer, a highly portable performance training tool that leverages gravity and the user's body weight to complete 100s of exercises.
Why is suspension training good for you?
The TRX Suspension Trainer is the original, best-in-class workout system that leverages gravity and your bodyweight to perform hundreds of exercises.

You're in control of how much you want to challenge yourself on each exercise - because you can simply adjust your body position to add or decrease resistance.

The TRX Suspension Trainer:
Delivers a fast, effective total-body workout
Helps build a rock-solid core
Increases muscular endurance
Benefits people of all fitness levels (pro athletes to seniors)
Can be set up anywhere (gym, home, hotel or outside)
By utilising your own bodyweight, the TRX Suspension Trainer provides greater performance and functionality than large exercise machines costing thousands of dollars.
Who can do suspension training?
Thousands of people at all fitness levels now train on the TRX - from everyday people who just want to feel and look their best to some of the world's most elite athletes. The TRX is used routinely by all four branches of the military, and can be found in the locker rooms of:
Major League Baseball teams
Football players
Tennis players
Golf professionals
UFC fighters
Olympic-level cyclists, swimmers & runner
The beauty of the TRX is that ANYONE can use it to achieve their fitness goals. The amount of resistance is completely determined by how you position your body, so whether you're a beginner or an elite athlete, the TRX can provide a great workout.

Looking to build strength and stability? Use code TRX20TURMERICCO for 20% off of any TRX Suspension Trainers.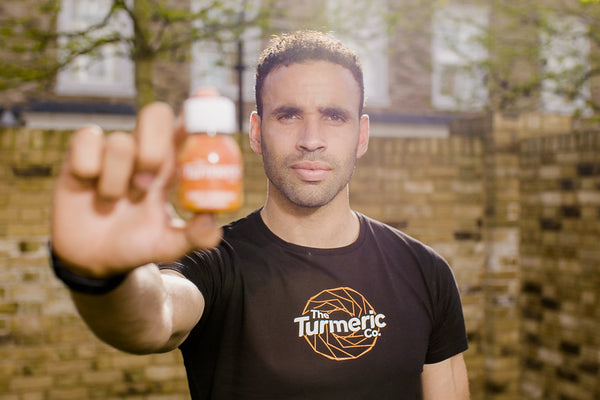 The Hal Robson-Kanu Guide To Fitness & Nutrition
Gain exclusive insight into habits that will make every day a healthy and fulfilling one.