Move more. It's a simple prescription with endless benefits, but one that can be tough to follow.
Especially when our lives are so busy, it's hard to find the time or motivation to get up and get moving. But luckily, there are plenty of ways to sneak extra movement into your daily routine without being too disruptive.
In this blog, we're going to transform your overall health and well-being with five easy tips to help you move more every day!
Why should I move more?
When sitting down, the body uses a lot less energy than it does when standing or moving around. Although lounging around may be more comfortable, research suggests that long periods of inactivity can lead to a range of health issues such as increased blood pressure, high cholesterol and obesity.

But fear not – physical activity has countless benefits for your mind and body! Whether it's climbing a mountain or stretching between TV adverts, every minute of activity counts and the more you do, the better.

Apart from preventing the risk of developing diseases and some cancers, exercise can:
• Aid a good night's sleep
• Improve energy levels
• Encourage mental clarity
• Ease joint pain

It's never too late to start making conscious choices to be more active throughout the day! Here are some simple ways to transform your daily routine for the better:
1. Set yourself up for success
Did you know that on average, adults in the UK spend around 9 hours a day sitting down?

Shake up long sessions of sitting by reminding yourself to move your body! The easiest way to start doing this is to set an alarm every 30 mins to prompt you to get up and move. You could even make a habit of pacing around the house when you're taking a phone call.

For those who are looking to make a habit of more intense physical activity, home workouts could be the next step for you to raise your heart rate and burn more calories. If you're struggling with motivation, make sure that you set your home training station up the evening before you plan to work out. This will make your session less intimidating!
2. Get others involved
Starting new habits can be daunting alone. Getting your friends and family on board with your wellness journey can make it much more enjoyable and productive.

Include your loved ones in your quest to become more active by swapping coffee and cake dates for a walk around the park. For those who are more competitive, try gathering a group of friends together to see who can get their 10,000 steps a day in first.
3. Park further away
Parking further away from your destination is a simple hack to get those extra steps in – it's a great opportunity to burn more calories without much effort. So next time you're on your way to work or heading to do your weekly food shop, make a conscious effort to park further away from your destination.

If you use public transport, try and get off a stop earlier and walk the rest of the way – it's simple but effective! Just 30 minutes of walking every day can contribute to a healthier heart, so this one seems like a bit of a no-brainer!
4. Take the stairs
You've probably heard this before, but opting to take the stairs instead of an elevator or lift has its perks! However, you may need to skip this one if you're carrying a heavy load.

Aside from being a real heart-rate heightener, climbing stairs has additional benefits – muscle toning! Targeting the same areas as squats and lunges do, stair climbing activates the main muscles in your legs, meaning they will become stronger over time. If you're not a fan of the gym, you best head to the nearest staircase and get climbing!
5. Reward yourself
We've saved the best for last…

One of our favourite ways to get moving more is to set yourself realistic activity targets and rewards. At the beginning of every week, make a list of your goals and 'treats' that you would receive for completing them. For example, you could spend a couple of hours doing household chores, and can reward yourself by watching an episode of your favourite TV show afterwards.

Although it may be overwhelming at first, incorporating more movement into your daily routine can help you to feel fresh and alert.

Whether it's a brisk walk or a 15-minute stretch in front of the TV, making a few small changes in your everyday routine can easily improve your health - the benefits of exercise are too great to ignore! And, if you're looking for a little extra motivation, remember that being more active will also help improve your cognitive function.

So get moving! It's good for your body, mind and soul.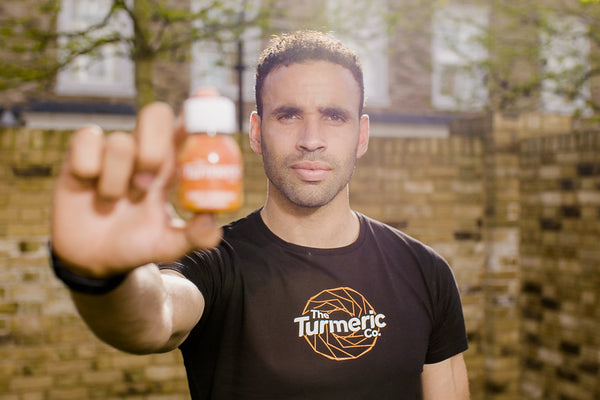 The Hal Robson-Kanu Guide To Fitness & Nutrition
Gain exclusive insight into habits that will make every day a healthy and fulfilling one.