The Turmeric Co. has added EFL League One side, Oxford United, to its roster of professional sport club partners.
As the club's Official Recovery Nutrition Supplier for the 2023/24 season, the Men's First Team will benefit from an award-winning range of turmeric shots to supercharge their performance and recovery. This collaboration marks a significant milestone for both entities, as they come together to promote health and wellness within the community.

The Turmeric Co. has gained prominence for its dedication to offering 100% natural, science-backed turmeric shots. With a mission to optimise wellness and vitality for individuals from all walks of life, The Turmeric Co.'s products have been embraced by a diverse range of health-conscious consumers and elite athletes.

Perfecting their cold-pressed blend for over 20 years, The Turmeric Co.'s impressive range of shots combine raw turmeric root with other nutrient-rich ingredients such as watermelon, pineapple and pomegranate to enhance performance and overall wellbeing.

Head of Performance at Oxford United, Harry Routledge, said: "The partnership with The Turmeric Co. represents an opportunity to enhance our programme through our nutritional provision to our players.
"With the frequency of games and demands of League One football, any opportunity we can create to enhance our recovery, and support immunity gives us the best opportunity to nutritionally enhance our player's performance."

Thomas Hal Robson-Kanu, Founder and CEO of The Turmeric Co., added: "Our partnership with Oxford United represents a dynamic synergy focused on enhancing player performance and nutrition.
"Marginal gains are so important in today's game, especially with the new rules that have come into play this season, and we are delighted that the U's have chosen our award-winning shots to nutritionally aid any aches, pains and muscle soreness. By providing the team and staff with the tools for optimal nourishment, we're dedicated to driving the team towards a successful season."

Do you want to try THE functional nutrition shot that is hailed by sports clubs? Head to our online store to secure your box of game-changing goodness.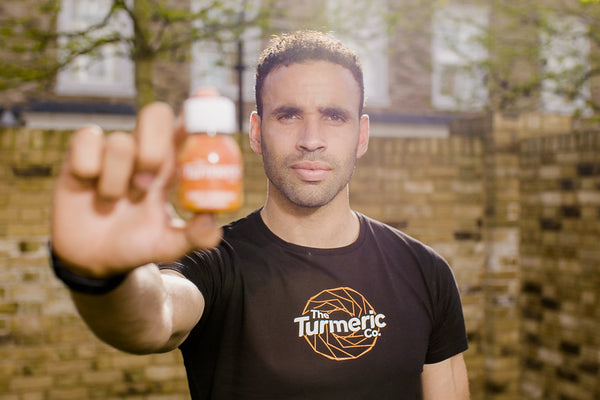 The Hal Robson-Kanu Guide To Fitness & Nutrition
Gain exclusive insight into habits that will make every day a healthy and fulfilling one.