Functional nutrition company, The Turmeric Co. has won five prestigious awards for its Raw Turmeric Original shot, Raw Turmeric Vitamin C & D3 shot and its Raw Turmeric & Beetroot shot.
The Turmeric Co., based in Chatteris, Cambridgeshire, was announced as winners at the 2022 Nourish Awards, the leading health food awards in the UK.
The Nourish Awards celebrated its fifth successful award season and announced the 2022 winners on Thursday, 22nd September at the Caledonian Club in Belgravia during a vibrant black-tie presentation and networking reception. 
Winners are awarded in 20 categories each year including snacks, purely plants, sports nutrition, gut-friendly & fermented foods, health drinks and many more. There are also awards for Best Ethical and Best Organic products and the all-important Innovation award. In addition, Nourish Kids Awards entries are recognised in five categories for healthy options created for children.
The Turmeric Co.'s Raw Turmeric Original shot won the Gold Award in the Health Drinks, Shots and Soft drinks category, whilst the brand's Raw Turmeric Vitamin C & D3 shot won the Silver Award in the same group. Raw Turmeric Vitamin C & D3 claimed the Gold Award in the Nourish Supplement awards and Raw Turmeric Original won another Gold Award in the Lower or Low Sugar, Sugar-free category. Finally, the Raw Turmeric & Beetroot shot was chosen by the judges in the Sports Nutrition category to receive the Gold Award.
The Turmeric Co. was founded by former Wales international striker Thomas Hal Robson-Kanu. Following the company's impressive haul at the Nourish Awards, Founder and CEO, Robson-Kanu, said:
"We are over the moon to have won these awards for our incredible turmeric shots. The Turmeric Co. has been committed to creating the best quality health shots on the market and optimising the benefits of our products. We are so proud to be chosen among a list of such incredible nominees and have enjoyed learning about their products too."
The awards received more than 300 entries this year which were judged over several weeks during the summer in a robust process, working with over 20 judges, who are all qualified and practising nutritionists, dieticians or leaders in the food, drink and supplement sectors.
Diana Babics, founder of the Nourish Awards, said:
"This year's awards saw unprecedented innovation in the health and free-from sectors. Convenience foods, supplements and plant based products surprised and delighted the judges in particular. We are incredibly proud to celebrate these fantastic products and the passionate people behind them, who are leading the way to a healthier future."
To find the full list of winners and more information about the Nourish Awards visit nourishawards.org.
To find out more about The Turmeric Co., visit www.theturmeric.co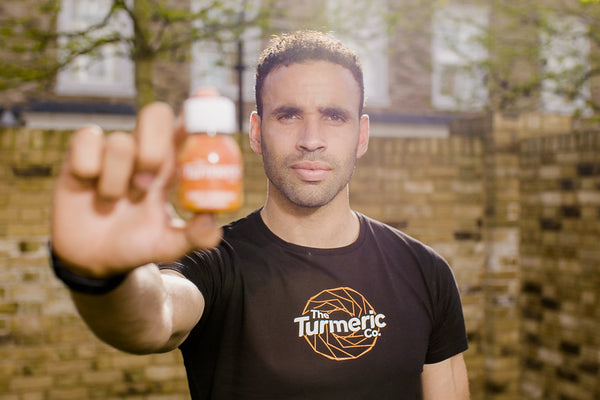 The Hal Robson-Kanu Guide To Fitness & Nutrition
Gain exclusive insight into habits that will make every day a healthy and fulfilling one.