The Turmeric Co. are thrilled to announce a momentous partnership with Salford Red Devils.
To aid the Red Devils' performance on and off the pitch, The Turmeric Co. will be providing their award-winning range of raw turmeric shots to both the players and staff.
The Turmeric Co. is the UK's leading producer of naturally produced turmeric shots, which are used by a number of professional football clubs and elite athletes to enhance their recovery and holistic health. The partnership with Salford Red Devils marks The Turmeric Co's first rugby league club relationship.
Speaking on The Turmeric Co.'s momentous relationship with the rugby league side, CEO and Founder, Thomas 'Hal' Robson-Kanu, commented:
"In this, the year of the Rugby League World Cup, this partnership with an iconic club such as Salford Red Devils is hugely important for The Turmeric Co.
"We have enjoyed working with sports teams from across the football leagues, Premiership Rugby and even recently the British Gymnastics squad, but we are always looking to broaden our horizons and demonstrate the power of The Turmeric Co. across all sporting disciplines."
Salford Red Devils' Elite Performance Nutritionist, Jodie Hemmings-Trigg added:
"I am really excited to be working with The Turmeric Co., using their products to support recovery and overall wellness with our players will be vital in a season with congested fixtures.
"Knowing that we have The Turmeric Co. shots to support players provides extra peace of mind. The shots taste great and will be heavily featured with individual nutrition strategies to maximise performance and readiness this season."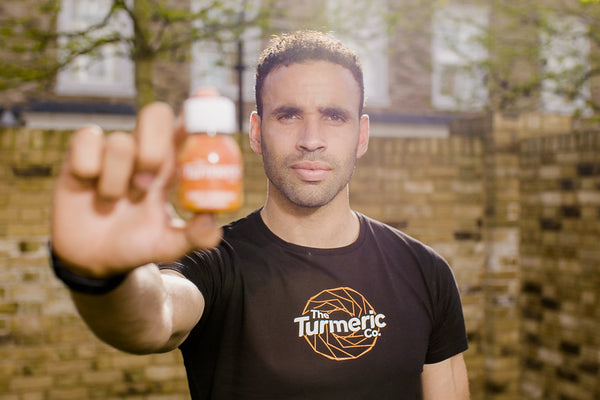 The Hal Robson-Kanu Guide To Fitness & Nutrition
Gain exclusive insight into habits that will make every day a healthy and fulfilling one.