The Turmeric Co. have partnered with the esteemed
 

SW7 Academy

 

– a rugby training academy created to help rugby players and everyday people achieve their full fitness potential.

This partnership will allow for both The Turmeric Co. and SW7 Academy communities to have access to elite-level fitness and nutrition support, with the collaboration aiming to inspire a wider audience to begin their wellness journeys through various events and incentives. The Turmeric Co.'s award-winning raw turmeric shots will also be included in SW7 Academy's nutrition programme.

Founded by

Sam Warburton OBE

and

Josh Davies,

SW7 Academy was established with a mission to provide elite level programming for the masses. Also catering for non-athletes by offering weight loss and muscle gain training regimes, SW7 Academy allows for their clients to access top strength & conditioning coaches with a combined experience of over 50 years.


Speaking on this revolutionary partnership, founder and CEO of The Turmeric Co., Thomas 'Hal' Robson-Kanu, expressed: "We're thrilled to be partnering with another game-changing business that shares similar values to ours here at The Turmeric Co. - to bring elite health and wellness support to people from all walks of life.

"As Sam and I are both experienced professional athletes, there is a shared understanding of the standards needed to achieve the pinnacle of fitness. This is an incredibly strong collaboration, and I look forward to hearing the incredible success stories from both communities combined."

Sam Warburton from SW7 Academy added: "'SW7 Academy's mission is to bring elite level training to the masses, so joining forces with The Turmeric Co. who provide an unrivalled product which will greatly benefit our members health & well being is a fantastic opportunity for us.

"Thomas and I feel very fortunate that our backgrounds in professional sport has educated us on the importance of health & wellbeing, and being able to share this knowledge with a wider community together makes this a fantastic partnership."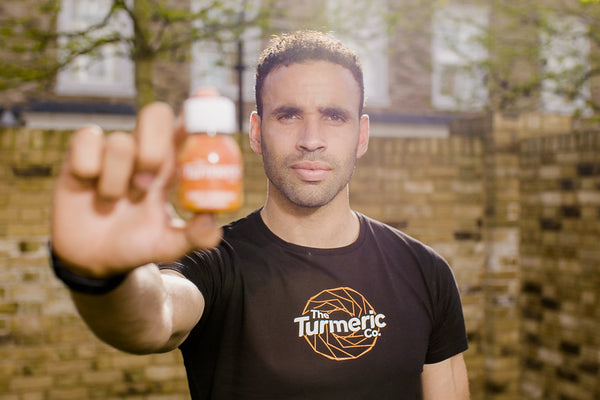 The Hal Robson-Kanu Guide To Fitness & Nutrition
Gain exclusive insight into habits that will make every day a healthy and fulfilling one.