Get expert lifestyle advice from the comfort of your own sofa... because you can.
Introducing an on-demand wellness guide that will change your life.
In the increasingly saturated health and wellbeing industry, it can be difficult to know what to believe and who to listen to.
Brought to you by experienced sport, health and wellness duo Thomas 'Hal' Robson-Kanu and Darren Putt, The Wellness Series will equip you with the holistic toolkit needed to live your best life possible - with no inhibitions.
Through short videos, each episode of The Wellness Series gives a unique insight into the fundamentals of health, and teaches you how to make small changes to improve your quality of life. Covering topics that range from sleep types to work-life balance, The Wellness Series dives into aspects of life that you may not think are harmful to your health, but are.
The Wellness Series is exclusive to The Turmeric Co. subscription customers only. So if you're currently a one-off box buyer or are thinking about trying the range for the first time, this will make you want to become a subscriber!
How it works
With every subscription order, you will get access to a brand-new episode of The Wellness Series.
The content portal is available 24/7, so you can watch your videos as many times as you'd like, whenever you like!
How to upgrade to subscription
If you're wanting to enhance your wellness journey with access to The Wellness Series, you'll need to start getting your turmeric shots on subscription.
Not only will you save money on your shots, but you'll also be able to pause, change and amend your subscription boxes from your account, hassle-free!

We'll be here to support you every step of the way - if you need further help, feel free to contact us.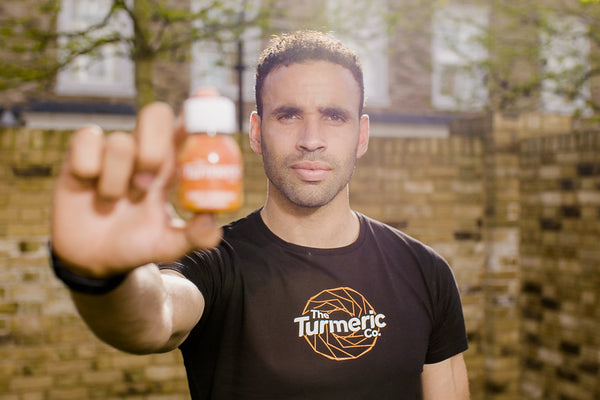 The Hal Robson-Kanu Guide To Fitness & Nutrition
Gain exclusive insight into habits that will make every day a healthy and fulfilling one.