The Turmeric Co. are thrilled to be continuing their partnership with 

Swansea City FC
 

into the 2022/23 season. 

As the club's official turmeric partner, The Turmeric Co. have been supplying their award-winning range of raw turmeric shots to the first team and academy teams - providing The Swans with a nutrient boost to help fuel their performance and recovery both on and off the pitch. 

With the aim to provide top functional nutrition support through their blends, The Turmeric Co.'s formula excludes low-quality, sugary fillers such as apple juice, positioning the brand as having one of the most nourishing blends in the market. 

Their fresh, purposefully crafted formula offers a convenient solution for those wanting to incorporate turmeric into their diet – making the easy-to-take shots a routine favourite amongst elite athletes and everyday people alike.  
Commenting on the partnership, Thomas 'Hal' Robson-Kanu, CEO of The Turmeric Co. expressed: "From launching in 2018, to now being recognised as a key nutritional supplier for such a large club is a privilege, but also a reflection on the quality and effectiveness of our unique turmeric-based shots."
"It is incredible to be continuing our partnership with Swansea as we continue to drive awareness around the role nutrition plays on health."
"We have seen first-hand for over a year our range of functional turmeric shots support the first team with their recovery and immunity. More importantly, we are delighted to see the impact the range is having with Swansea's fanbase and community who have become subscription customers of The Turmeric Co. Our mission is to make good health a possibility for all!"
Rebecca Edwards-Symmons, Head of Commercial at Swansea City added: "Since The Turmeric Co. have come on board, the range of products have aided our players' holistic health.
"We are delighted to be continuing this partnership into its third year and we look forward to working with everyone at the company during the 2022-23 season."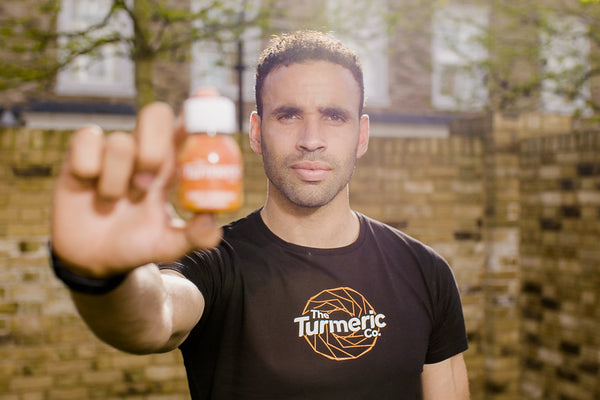 The Hal Robson-Kanu Guide To Fitness & Nutrition
Gain exclusive insight into habits that will make every day a healthy and fulfilling one.