The Turmeric Co. have kicked off their 2023 by adding Port Vale FC to their list of partners. The partnership which will see The Turmeric Co. supply the EFL League One side with its nutritious turmeric shots.
Founded by former professional footballer and 46-cap Wales international, Thomas 'Hal' Robson-Kanu, the award-winning brand will help to support Port Vale's first team with their health and wellbeing through nutrition, enhancing performance and recovery with their natural raw turmeric shots for the remainder of the current season.
Regarded as a nutritional staple amongst elite athletes, the award-winning shots will support players' immune systems and provide a natural energy boost. Following the Raw Turmeric Vitamin C & D3 shot's recent recognition from the Royal Osteoporosis Society, these shots have also been found to support the team's bone health.
The Turmeric Co. stands as the UK's leading producer of naturally produced turmeric shots, which are utilised by a number of professional football teams due to their no-frills, 'does what it says on the tin' formula. Notable fans include fellow EFL League One sides, Fleetwood Town and Plymouth Argyle, Championship sides, Rotherham United and Luton Town as well as Premier League teams Everton and Brentford.

Aaron Watkin, Sports Scientist at Port Vale, said: "Given the nature of our sport and the demands we place upon them, our players need to be feeling as close to their optimal performance level as possible. These shots help with that, whether that be during the recovery process or simply a daily hit of wellness."

Thomas 'Hal' Robson-Kanu, Founder and CEO at The Turmeric Co. added: "We are thrilled to link with Port Vale as our first new partner for 2023. It is incredible to see that more and more professional teams now regard our formula as a must-have for their squads, due to the nutritional support that turmeric offers elite athletes.
"We are so excited to be able to engage with Port Vale's committed fan base, expanding the power of our product across the entirety of the club. Our blends have proven as game-changers for people from all walks of life, so we're sure that our formula will give Port Vale's players, staff and fans that extra added nourishing boost to see them through the season."
Have you tried The Turmeric Co.'s shots yet? Click here to browse the store! You can even use this page to sign up to the brand's newsletters, where you can be the first to access exclusive offers, discounts & more.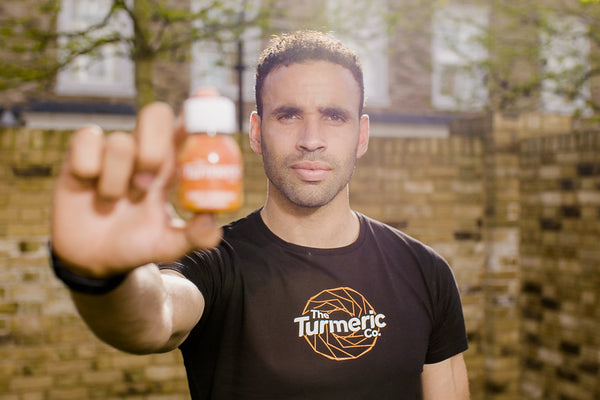 The Hal Robson-Kanu Guide To Fitness & Nutrition
Gain exclusive insight into habits that will make every day a healthy and fulfilling one.