4 Tips to Help You Cope with Isolation During COVID-19
Feeling a little blue? Don't worry – we get it. Isolation isn't easy for the best of us, and extended periods of time without seeing friends or family can really get us down.

We want to do what we can to help, and that's why we've compiled 4 tips to help you get through isolation. Read on to find out more.
1. Keep on socialising – from a safe distance
Just because you can't hang out with friends and family like you did last Christmas doesn't mean you have to shut everyone out.

Keep socialising wherever you can. You don't realise until it's gone, but human-to-human connection is vital to strong mental health. Phone friends whilst out on walks, plan games nights via Zoom, and stay connected in any other way you can. It may be a little bittersweet at the start, but you'll feel better for it!
2. Turn off 24 hour news
Whilst keeping tabs on current events is one thing, staying glued to the 24 hour news cycle is something different entirely. Good news doesn't sell. So, sadly the majority of stories you see on major news channels aren't going to be great for your mental health.

Focus on staying up to date on news essentials, such as COVID law updates, but give yourself a break from general news. Trust us, you'll feel better for it!
3. Live in the present
It might sound easier than it is, but try not to focus too much on the doom and gloom of the future.

Instead of stressing out during isolation, running worst-case scenarios through your mind, step back, take a deep breath, and focus on getting through it one day at a time. None of us can control the future, so let's focus on doing what we can to enjoy the present!
4. Get fresh air
Your body needs Vitamin D, and the sun is its best way of producing it. Sadly, Vitamin D deficiency is linked to tiredness and depression – two things you definitely want to avoid during isolation.

Make a point of getting outside every day and grabbing at least 30 minutes of morning sun. On top of the countless benefits exercise has to offer, you'll find yourself feeling brighter from the change of scenery, too.

Keep your head up – we'll all get through this together. Got your own tips and suggestions for staying positive during lockdown? Let us know in the comments below or on socials!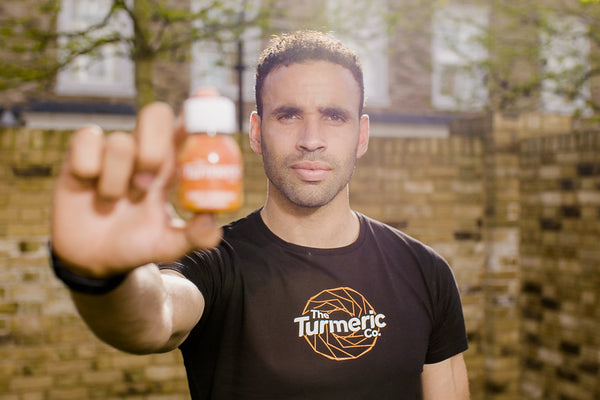 The Hal Robson-Kanu Guide To Fitness & Nutrition
Gain exclusive insight into habits that will make every day a healthy and fulfilling one.