The Turmeric Co. is amongst the 5 black-owned businesses who have been selected by Channel 4 and Lloyds Bank to win advertising support and mentorship.
The Turmeric Co. - brainchild of Premier League footballer Thomas Robson-Kanu and his father, plant-based food and drink technology innovator, Rechi Kanu - will have a bespoke TV advert produced, accompanied by £100,000 worth of TV advertising airtime.

To further support success, the functional drinks brand will also benefit from six months of marketing and business support from Channel 4, Lloyds Bank, Jamii, and DOES.

Selected from over 1,000 applications, The Turmeric Co. went through a rigorous shortlisting process. After numerous interviews and discussions around processes, traction and scalability, The Turmeric Co. was finally assessed by a panel consisting of influential figures such as Claudine Reid MBE and Dino Myers-Lamptey.

The Black in Business initiative was created to empower black entrepreneurs after research revealed that 56% of businesses owned by black people only received funding once they had already grown a successful business, compared to just 35% of white business owners.

Speaking on his achievement, Thomas Robson-Kanu, founder and CEO of The Turmeric Co., said: "Being announced as one of the five beneficiaries could not have come at a better time for us. We have had a lot of exciting new developments behind the scenes, and the support we have won will play a vital role in building awareness.
"The Turmeric Co.'s products have positively impacted the lives of so many people from all walks of life, and other black-owned businesses should also have the opportunity to make their mark too. We are honoured to associate our name with such an important initiative."

Elyn Corfield, CEO, Business and Commercial Banking, Lloyds Banking Group, added:  "We are thrilled to announce the beneficiaries of the Black in Business initiative. The impressive number of applications speaks to the remarkable entrepreneurs who applied, highlighting the vast breadth and potential of black entrepreneurship in the country.

"This initiative builds on our commitment to support black-owned businesses and marks significant progress towards our long-term goal of creating equity for black-owned businesses."
Read more about the selected beneficiaries.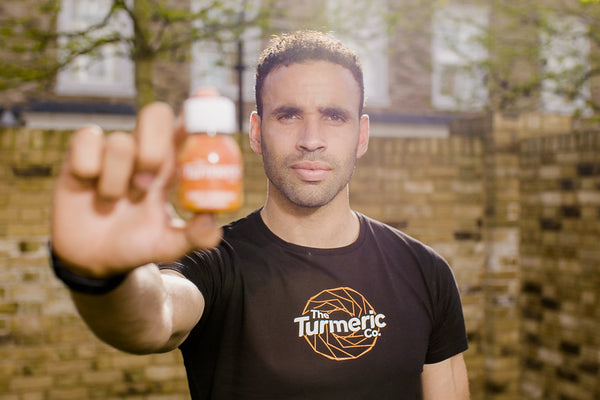 The Hal Robson-Kanu Guide To Fitness & Nutrition
Gain exclusive insight into habits that will make every day a healthy and fulfilling one.