Pioneering functional nutrition brand, The Turmeric Co., received four prestigious awards at the UK's leading health food awards.
The 2023 Nourish Awards® gala was held at the Grade II listed One Great George Street in Westminster, and hosted an array of innovative food, beverage, and supplement professionals from across the country.
Established in 2018 to bring recognition to health options and alternatives, the Nourish Awards® have a notoriously tough entry criteria and robust judging process. Analysed by an expert panel of nutritionists and industry experts, winning products must have a clean ingredient deck, sound nutrition, and little or no added sugar or additives.
As the first UK-based brand of its kind to offer a clinically validated formula and manufacture their own products at their own HQ, The Turmeric Co. stood out as an industry leader at the event, scooping up the following awards:
Health Drinks & Shots category
SUPPS Functional Food & Beverage category
Enriched category
Speaking on the awards, Founder and CEO, Thomas Robson-Kanu, commented: "These awards are a true testament to our focus on delivering high quality products to people from all walks of life.
"The award-winners are selected by achieving outstanding flavour and texture, whilst also providing great nutrition, so to be recognised amongst other incredible brands is an honour."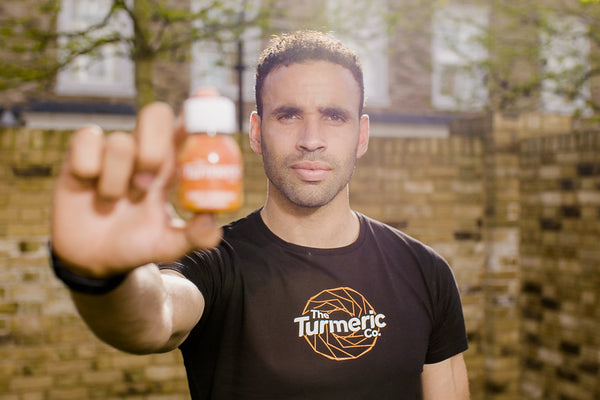 The Hal Robson-Kanu Guide To Fitness & Nutrition
Gain exclusive insight into habits that will make every day a healthy and fulfilling one.