In a bid to enhance the first team's performance and recovery, Rochdale AFC has brought on former Wales striker Thomas 'Hal' Robson-Kanu to provide his nutritious shots to its men's first team.
The Turmeric Co., founded by Robson-Kanu whilst he was playing top-flight football in the Premier League and internationally, has been announced as the club's first ever Official Turmeric Supplier.
The award-winning shots, which recently received approval from the Royal Osteoporosis Society, will be provided to Rochdale AFC's men's first team for the remainder of the season and will support the players with their health and wellbeing both on and off the pitch.
The Turmeric Co. is now regarded as the UK's leading producer of natural raw turmeric shots with a unique recipe including black pepper extract and flax oil. Working closely with Robson-Kanu's father, Rechi, to create these products, this combination of ingredients optimises the benefits of the shots to particularly aid recovery for Rochdale's players.
Rochdale AFC becomes the first side in EFL League Two to partner with The Turmeric Co., which also partners with a range of professional sides across the football leagues including Plymouth Argyle, Swansea and Brentford, whilst also having links into rugby union, league and Olympic and Paralympic programmes.
Ben Ekins, Head of Performance at Rochdale AFC commented: "We are delighted to have The Turmeric Co as our Official Turmeric Partner. Nutrition is a vital component of the performance puzzle and having access to products that can assist with our players recovery and performance is a real benefit to the football club."
Thomas 'Hal' Robson Kanu, Founder and CEO at The Turmeric Co. said: "It's an exciting time to be adding yet another partner to our ranks, this time expanding out to EFL League Two, meaning that we now support clubs across each of the top five divisions in English football. As we continue to grow our work with professional sports teams, it's reassuring that athletes , alongside coaching and performance staff, continue to have confidence in our unique formula."
Adrian Hunt, Head of Commercial at Rochdale AFC added: "At Rochdale, we are delighted to welcome new partners to the club, and The Turmeric Co. offers a product that we're proud to have within our portfolio of partners.
"They're a health-focused brand and promote good and proper nutrition, so when it came to partnering with them, the decision was a no-brainer."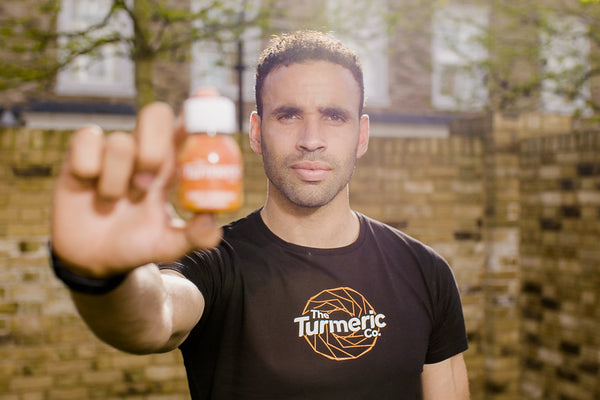 The Hal Robson-Kanu Guide To Fitness & Nutrition
Gain exclusive insight into habits that will make every day a healthy and fulfilling one.