The Turmeric Co. are thrilled to announce that Cymru Premier side Haverfordwest County AFC are the latest team to join their growing list of sports partners.
Supporting players both on and off the pitch with their raw turmeric shots, The Turmeric Co. are committed to giving The Bluebirds a competitive edge through nutrition. 
Crafted to provide the body with nutrients to aid recovery and performance, The Turmeric Co.'s award-winning range offers an unrivalled formula bursting with purposefully-selected functional ingredients. The Raw Turmeric & Beetroot shot is particularly popular with elite athletes due to the potency of nitrates in the formula, which are purported to support endurance levels.
Haverfordwest County AFC chairman, Rob Edwards, said: "We are delighted to be associated with such a respected brand and join the growing list of football clubs taking advantage of this innovative product, and we look forward to the benefits of this partnership on all levels."
Thomas Hal Robson-Kanu, founder and CEO of The Turmeric Co. added: "As the 2022/23 season gets underway, it's very exciting to add Haverfordwest County to our extensive list of brilliant partners.
"We're dedicated to supporting players both on and off the pitch through diet, which is so vital in the modern game.
"Taking a functional approach to nutrition is essential to give athletes that competitive edge, especially throughout busy playing and training schedules – we're thrilled that Haverfordwest County on board."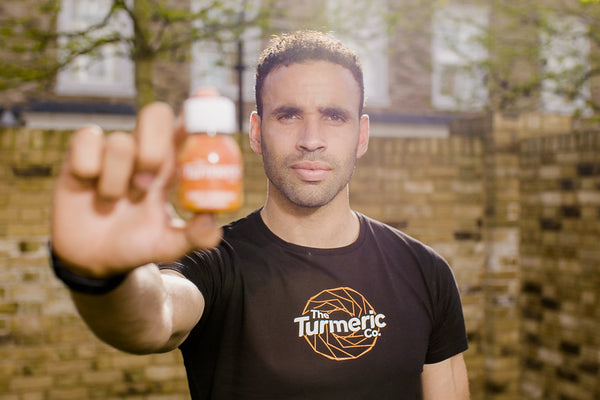 The Hal Robson-Kanu Guide To Fitness & Nutrition
Gain exclusive insight into habits that will make every day a healthy and fulfilling one.