The Turmeric Co. are delighted to add
Rotherham

United
 to their ever-growing list of elite sports partners.
The Turmeric Co. will be proudly supporting The Millers in their 2020/2021 Sky Bet Championship campaign in a deal that will see the Millers' first team enjoy the nutritional benefits of raw turmeric shots. 
Uniquely crafted to aid recovery and performance, key ingredients in The Turmeric Co.'s formula - such as ginger and beetroot – will provide natural nutritional support to players in order to upkeep fitness standards both on and off the pitch. 
Alongside providing players with their award-winning shots, The Turmeric Co. branding will also feature on AESSEAL New York Stadium's new LED boards, attributing to graphics across the stadium shown at both half-time and full-time. 
Favoured by the likes of former WBO World Champion Johnny Nelson, and World Champion boxer Nigel Benn, The Turmeric Co. have also added Rotherham United defender, Angus MacDonald, onto their brand ambassador roster.  
Ross Burbeary, Head of Player Performance at Rotherham United, expressed his excitement to enhance the club's efforts on the nutritional front: "To begin any relationship with a new partner, there must be considerably more to it than just selecting a great product and from our discussions we have partnered with a company that are not only supplying us with that but also has our best interests at heart.  
"Whilst we consider ourselves very fortunate to still be operating in football, this season has been challenging to ensure we keep the players safe as well as healthy, with the congested fixture schedule requiring innovative strategies to ensure players can repeatedly perform the high end physical outputs we require at Rotherham United." 
"We can also utilise the beetroot shots with their high nitrate properties for improving aerobic metabolism. Welcoming The Turmeric Co. on board will be great for the nutritional support provision at the club." 
Thomas 'Hal' Robson-Kanu, Founder and CEO of The Turmeric Co. expressed: "Our range of natural shots have been carefully developed with athletes in mind, delivering an evidence-based amount of raw turmeric root within the convenience of a bioavailable daily shot, aiding better recovery, immunity and energy levels through natural nutrition." 
"We look forward to being part of Rotherham's success through the remainder of the season."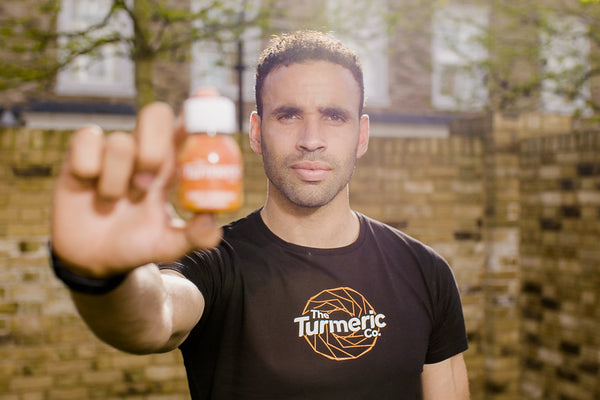 The Hal Robson-Kanu Guide To Fitness & Nutrition
Gain exclusive insight into habits that will make every day a healthy and fulfilling one.