The Turmeric Co. are proud to announce their 'Glow On The Go' collaboration with revolutionary fitness app, WeGlow.
Founded in 2020 by content creator and health advocate, Stefanie Williams, WeGlow was created to support women on their wellness journeys through fun and varied fitness programmes. Bespoke to each user, every programme is crafted to promote a positive relationship with health and fitness, and to demonstrate simple daily routines that can have life-changing effects.
Resonating with WeGlow's 'focus on how you feel, not what you look like' approach to wellness, The Turmeric Co. will be providing nutritional support to the WeGlow community with their award-winning range of raw turmeric shots. This exciting collaboration will also allow for exclusive giveaways and discounts for The Turmeric Co. customers, WeGlow app users and health-conscious people alike!
Thomas Hal Robson-Kanu, Founder and CEO of The Turmeric Co., expressed his excitement about this unique partnership: "As a functional natural nutrition brand, we don't believe in a 'one size fits all' approach to wellbeing. Our raw turmeric shots are designed to seamlessly integrate into your busy lifestyle, wherever, whenever for whoever, just like the WeGlow workouts! 
"WeGlow are passionate about empowering people to feel confident about their body, and the versatility of our range compliments this perfectly. I look forward to working closely with WeGlow to pioneer a more holistic approach to wellness, and to support their incredible community with our nutrient-dense raw turmeric shots."
Chloe Wilson, Head of Operations at WeGlow added: "At WeGlow, we are all about providing content and education to empower our community and encourage them to create sustainable habits for life.
"We want to help take the focus away from what you look like, and more towards how you feel. Above all, we want every single person to feel confident and positive about moving and nourishing their body regardless of their goals, ability, shape or size. Home or gym, beginner to advanced we're here to champion you and your journey"


Want to get involved? Download the WeGlow app today.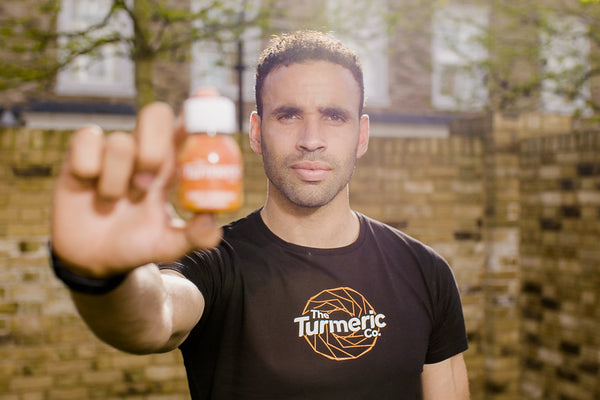 The Hal Robson-Kanu Guide To Fitness & Nutrition
Gain exclusive insight into habits that will make every day a healthy and fulfilling one.