The Turmeric Co. has added EFL Championship side Cardiff City Football Club to their impressive list of partnerships. 
This marks the latest in a series of high-profile partnerships for the company, who are quickly establishing themselves as one of the top players in the functional health industry.
The relationship will see The Turmeric Co. become an official supplier of the club, providing the first-team squad with their revolutionary raw turmeric shots. Utilising the power of natural ingredients, The Bluebirds will benefit from the nutritional essentials offered by The Turmeric Co.'s award-winning blends in order to support the intense demands of training and playing football. 
Fuelled by nature
The Turmeric Co.'s potent formula uses extracts of raw turmeric root, ginger and beetroot in a base recipe that offers an array of health benefits. The natural ingredients are blended in a convenient and flavoursome shot, which will help aid players in improving their overall wellness, energy levels and performance.  
The shots have been an increasingly important aspect of many elite athletes' health regimes, becoming a hit with players from clubs such as Everton FC, Celtic FC and the Salford Red Devils. Advocates from other elite sports teams and bodies include Leicester Tigers, Sale Sharks and British Gymnastics.   
The Turmeric Co.'s Commercial Director, Simon Harris said:  
 "We are immensely proud to be able to partner with Cardiff City, a club that has such a rich and successful history. Through our partnership with the club, we will be able to support the playing group with aiding their recovery and immune requirements, as well as having the chance to engage with Cardiff City's fanbase." 
Cardiff City's Head of Fitness, Carl Serrant added:  
"We are delighted to link up with The Turmeric Co. as a specialist nutrition partner for the club. The Turmeric Co.'s range of naturally sourced shots have excellent anti-inflammatory properties and will undoubtedly aid with recovery. Since introducing them earlier this season, the shots have become a great addition to our performance nutrition provision." 
Interested in adding some functional fuel to your own body or looking for a new way to help your team perform at peak level? Shop The Turmeric Co.'s online store today and support your wellness journey with the power of nature.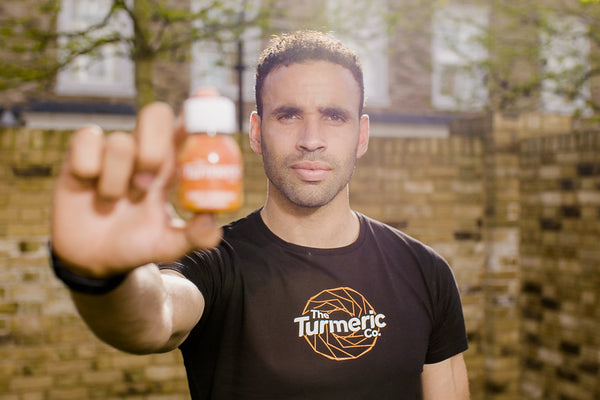 The Hal Robson-Kanu Guide To Fitness & Nutrition
Gain exclusive insight into habits that will make every day a healthy and fulfilling one.