The Turmeric Co. are pleased to confirm their Official Turmeric Partner status with Millwall FC.
The functional health brand's award-winning shots will be supporting The Lions' squad to aid recovery and fight fatigue.

Founded by international footballer, Thomas 'Hal' Robson-Kanu, The Turmeric Co. offers four great tasting blends of vegan shots, including Raw Turmeric Original, Raw Turmeric & Ginger, Raw Turmeric and Beetroot and Raw Turmeric Vitamin C and D3.

Developed over 15 years and endorsed by leading nutritionists, The Turmeric Co. delivers great tasting blends designed to supplement anyone's daily routine and support individuals who are on their wellness journey.

The natural and convenient shots contain zero added sugar or preservatives, come freshly chilled and can be drunk alone or incorporated into food and drink such as breakfast smoothie bowls or in tea with hot water and honey.

Thomas Hal Robson-Kanu, CEO of The Turmeric Co. said: "After a positive first year supporting the club, it's great to continue our relationship with Millwall.
"We enjoy working with people that fully embrace The Turmeric Co. and our products, placing functional nutrition highly on their list of priorities. This off-season, we have been working closely with all of our partners and making sure that we keep working with teams that do exactly this, like Millwall. Here's hoping that the club can continue to build on last season's efforts and move their way up the table."

Andrew Stead, Head of Partnerships and Hospitality at Millwall Football Club, added: "We are delighted to extend our partnership with The Turmeric Co. Their shots have become a crucial part of our players' recovery after both matchdays and training sessions and will help them through the demands of a long Championship season. We look forward to working with Thomas and the team throughout this season and beyond."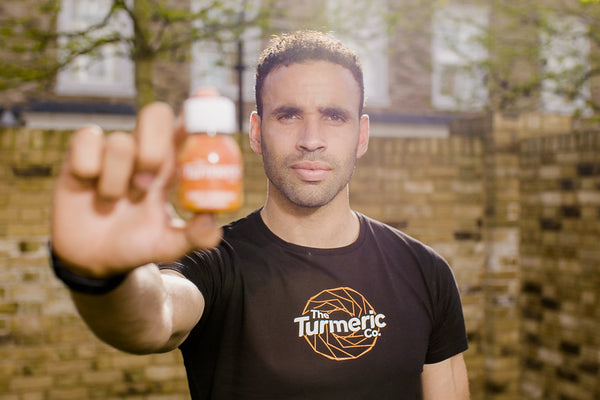 The Hal Robson-Kanu Guide To Fitness & Nutrition
Gain exclusive insight into habits that will make every day a healthy and fulfilling one.