In a multi-year partnership, the Cherry and Whites will incorporate The Turmeric Co.'s award-winning range of shots into their high-performance programme in order to give players a competitive edge from a nutritional perspective. 
Crafted to provide holistic health support to athletes and people from all walks of life alike, the turmeric-based drinks will not only give players a nutrient boost, but will also be useful in muscle recovery due to the nitrates offered by the formula. 
Speaking on the partnership, Darren Marsh, Wigan Warriors' Head of Nutrition, said: "We are excited to partner with The Turmeric Co. and to integrate their range of products into our performance programme for the benefit of our players. 
"The Turmeric Co.'s fantastic range of products have anti-inflammatory properties so are used throughout the training week to enhance recovery and support the immune system. 
"This is even more pertinent this season with an intense schedule of fixtures resulting in shorter turnarounds and even more pressures on our players.  
"The players have had access to The Turmeric Co. products for over a month with really strong feedback so we look forward to working closely with the company to build a long-term, mutually beneficial partnership." 
Thomas 'Hal' Robson-Kanu, CEO and Founder of The Turmeric Co., added: "Clubs like Wigan Warriors are taking exactly the right steps to ensure they fully support their playing squad with recovery, which is crucial for all elite athletes, but particularly in high contact sports such as rugby. 
"To be partnered with a side, steeped in such a rich history as Wigan is a huge honour for us as we support them continue to perform at the highest level."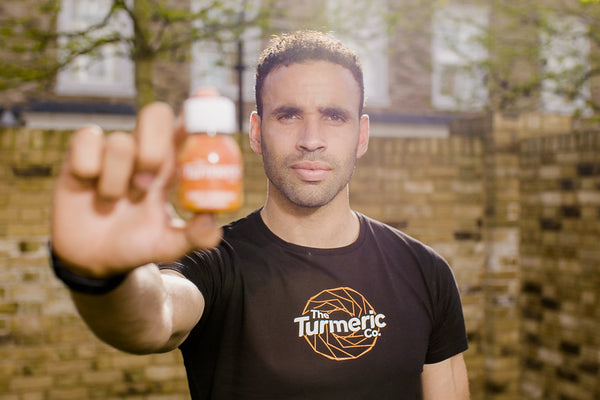 The Hal Robson-Kanu Guide To Fitness & Nutrition
Gain exclusive insight into habits that will make every day a healthy and fulfilling one.