The Turmeric Co. add Premier League side Brentford FC to their ever-growing list of meaningful sports partners.
Linking with The Bees as their Official Turmeric Supplier, Brentford's First Team and B Team squads will benefit from recovery, performance and energy support as provided through The Turmeric Co.'s raw turmeric shots. Having fuelled Thomas Hal Robson-Kanu's 15-year football career, the turmeric-based blends that support over 10,000s across the UK offer unmatched nutritional value for those at every stage of their wellness journey. 
As well as providing support for the club's ongoing health and fitness initiatives, this exciting new partnership is another step forward for The Turmeric Co. as they continue to expand their business ventures. With an array of exciting products in development and a brand new state-of-the-art HQ in Cambridgeshire, the functional nutrition brand has forecast another successful year. 
Offering a range of great-tasting blends, The Turmeric Co. provides a convenient solution for those wanting to supplement turmeric as a regular part of their diet; no nutrient-weak powders, and no low-quality filler ingredients such as apple juice or water. 
Chris Haslam, Head of Athletic Performance at Brentford Football Club, said: "We are constantly striving to innovate and improve to achieve significant results. There are multiple strands to achieving peak athletic performance, with nutrition of the utmost importance. We are very excited to partner with The Turmeric Co, whose products will aid our players' health and be part of their daily nutrition as we embark on our first season in the Premier League." 
James Parkinson, Commercial Director at Brentford Football Club, added: "We are delighted to welcome The Turmeric Co. to our partnership family. Having launched in 2018, The Turmeric Co. has quickly become an industry leader with their range of turmeric-based shots. We look forward to a mutually-beneficial partnership."  
Thomas Hal Robson-Kanu, Founder and CEO at The Turmeric Co, commented: "Following their promotion to the Premier League, Brentford have officially become our first partner in the top flight of English football and we are delighted. The demands of the Premier League are great, so it's vital to properly manage areas of your game such as recovery, in order to succeed and remain in the league. We can't wait to get working with this exciting club."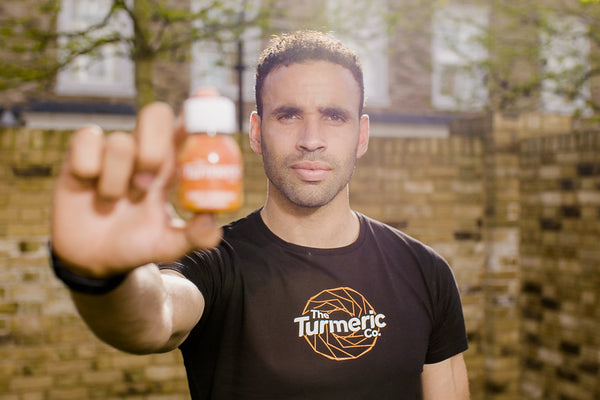 The Hal Robson-Kanu Guide To Fitness & Nutrition
Gain exclusive insight into habits that will make every day a healthy and fulfilling one.