The Turmeric Co. are proud to announce a partnership with
London Irish.
As an Official Supplier to the club, The Turmeric Co. will provide nutritional support through their award-winning range of raw turmeric shots to the London Irish squad and backroom staff. 
Boasting the strongest measure of raw turmeric on the market, the functional drink brand will offer their propriety blends for recovery and performance support, giving the Irish a competitive edge both on and off the pitch. 
Thomas 'Hal' Robson-Kanu, CEO and Founder of The Turmeric Co. expressed: "It's so exciting to add to our portfolio of partners with a club like London Irish. They are currently embarking on an exciting journey, solidifying themselves as a competitive and consistent force in the Gallagher Premiership, so we look forward to joining their adventure. 
"We all know how intense rugby is, as one of the prominent contact sports in the world, so proper recovery is vital. Many people don't realise that nutrition can be one of the most effective and efficient means to supporting recovery. Even just one shot of our raw turmeric mix a day can give a nutrient boost to these incredible athletes." 
Brian O'Leary, Head of Performance at London Irish added: "We're delighted to be using The Turmeric Co. products. 
"The shots are used by our players regularly to enhance recovery and support a healthy immune system. 
"Turmeric has certainly grown in popularity in recent years, across all sports, and is widely-used."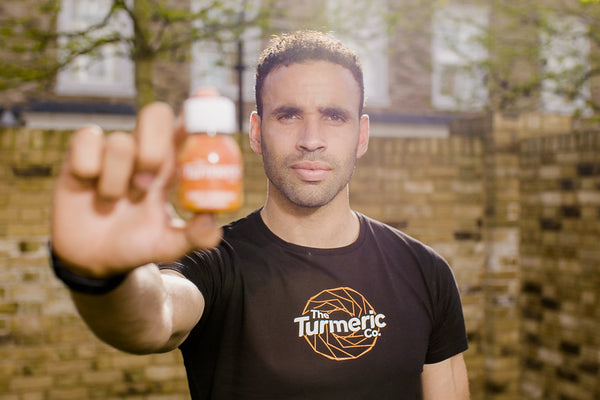 The Hal Robson-Kanu Guide To Fitness & Nutrition
Gain exclusive insight into habits that will make every day a healthy and fulfilling one.