Autumn Sale | Get 50% off your first box today.

The Turmeric Co. customers are experiencing the incredible difference nutrition from quality whole ingredients can make.
"
I have had on and off lower back problems for the best part of 20 years, I am now nearly 8 weeks into Turmeric co shots and I can genuinely say I have not felt this good in years.
"
Stephen C.
"
I bought these for my partner who is 77 , he suffers from pain in his knees , and puts Volterol on twice a day. Since he started taking the shots he has not had to use the cream at all.
"
Janette D.
"
I must say it has changed me life. No more sore knees and it has given me my life back again. Introduced my father to them and the same thing had happened with him.
"
Arwel M.
"
Into my second month of using the shots and can honestly say the aches are nowhere near as bad.
"
Paul T.
"
A wonderful product which has really helped with joint issues and immunity. Always arrives on time and all the flavours in the mixed box are super tasty.
"
Maya S.
Daily use of turmeric can work wonders
Recent studies on the spice have come out and shown that its benefits can be quite extraordinary.
Discover the holistic solution on offer to you.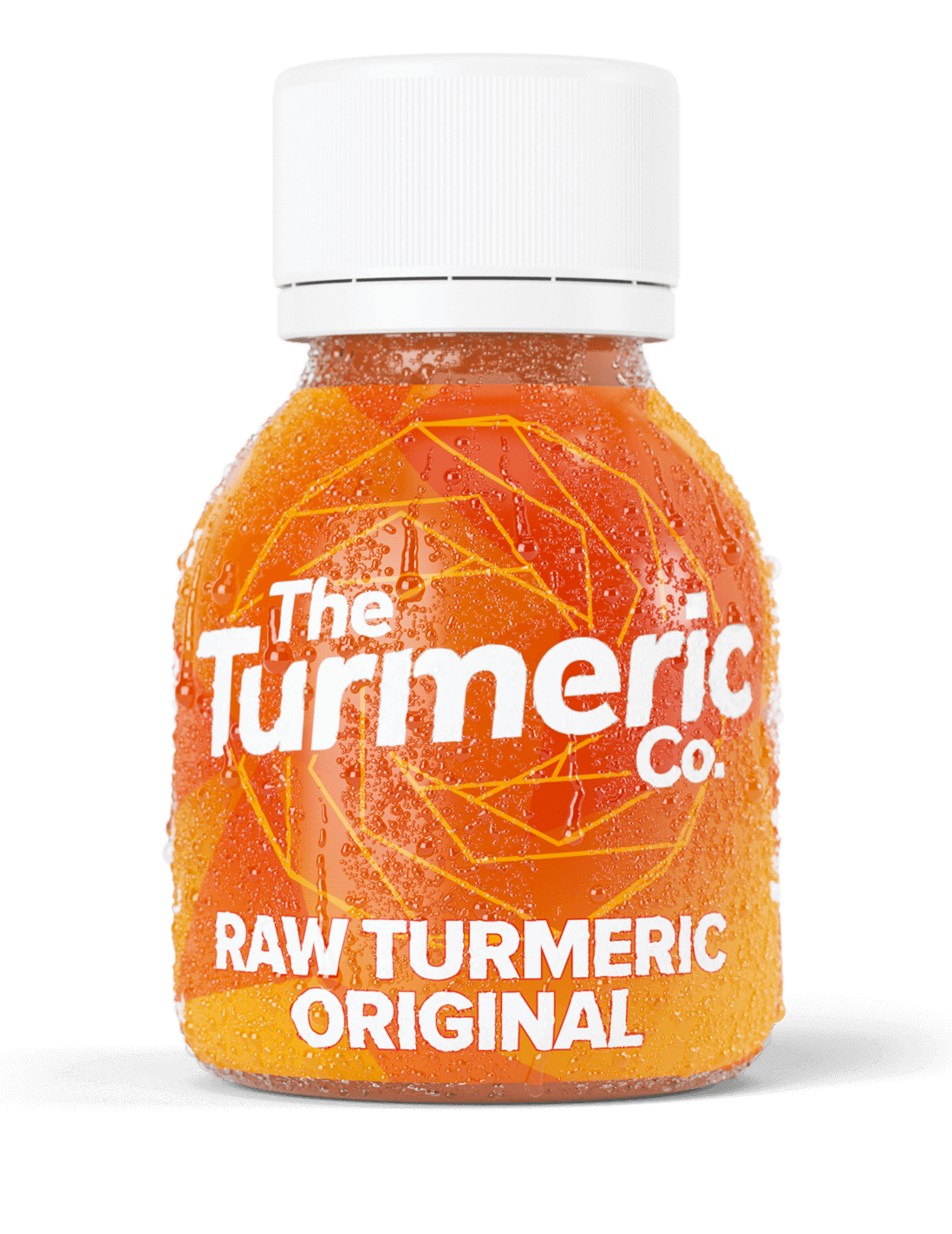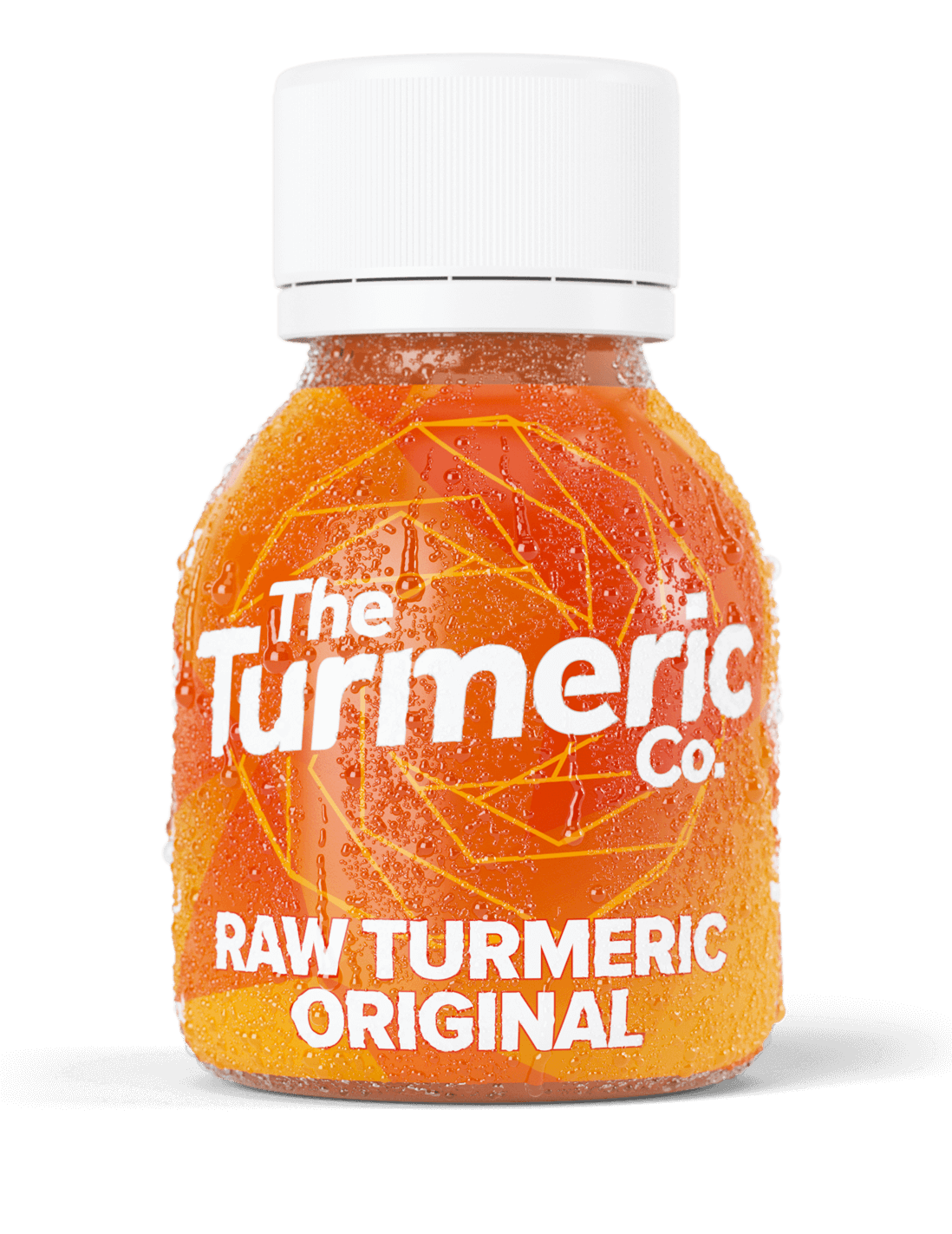 What is turmeric?
By now, you're probably beginning to hear a bit more about it in the news or press and heard other people talking about Turmeric Root, not powder— the secret is coming out!
But what's all the hype about? Should you be jumping on this bandwagon? And if you've already started your own research, why should you use The Turmeric Co.'s all in one daily Turmeric Shot?
Well to answer these questions, we first have to answer this one: What is Turmeric?
In recent years, turmeric has become the love child of health enthusiasts and amateur chefs alike.
However, as with any new health craze, there is a lot of skepticism. But there really shouldn't be. Multiple studies show the key compound in turmeric, curcumin, can offer many different health benefits.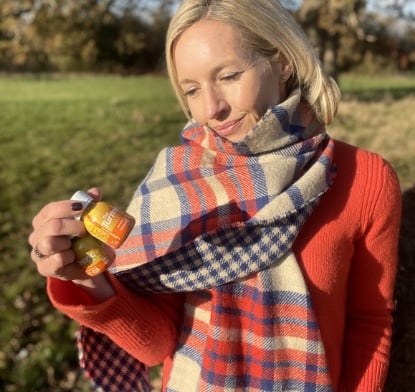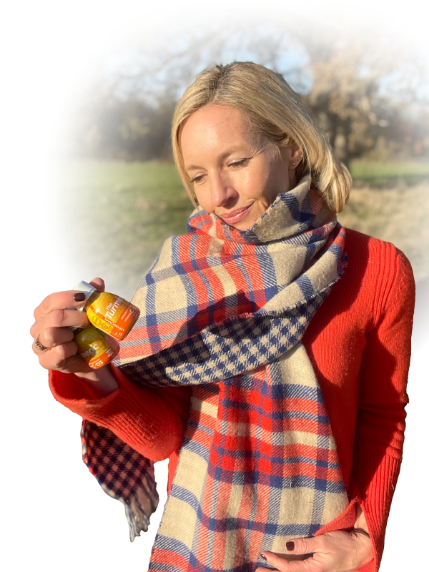 From arthritis to after-surgery pain, if you're looking for a natural supplement to help ease your ailments, then our raw turmeric shots might be able to help you.

Great source of antioxidants
Curcumin is understood to contain high quantities of antioxidants, meaning it's an excellent choice if you're looking to reduce your body's exposure to free radicals.
May improve your mood
This goes back to the historial Ayurvedic uses of curcumin. It could reduce the amount of amyloid and tau signals in the areas of the brain responsible for memory and emotional functions.
Could support the natural function of the brain
Curcumin may help to control some of the processes in your brain, especially after any issues.
May help symptoms of mild depression
Many studies have actually found that curcumin found in turmeric could affect the neurotransmitter functions in our brain, which in turn can reduce depressive symptoms.
Could supports digestion
Bile is a natural substance our body creates to help break down food, and curcumin has been found to increase our bodies production by stimulating the gallbladder. Curcumin may also be good for calming our digestive system, and could even aid bloating too!
Although turmeric is incredible, here's the problem
Most companies produce turmeric products that don't have enough of the active ingredient 'curcumin' making them ineffective.
Many brands use synthetic ingredients and cheap fillers which may negatively impact your health.
The products produced by many companies aren't bioavailable, meaning money wasted as the body doesn't absorb the nutrients well!
Although turmeric is incredible, here's the problem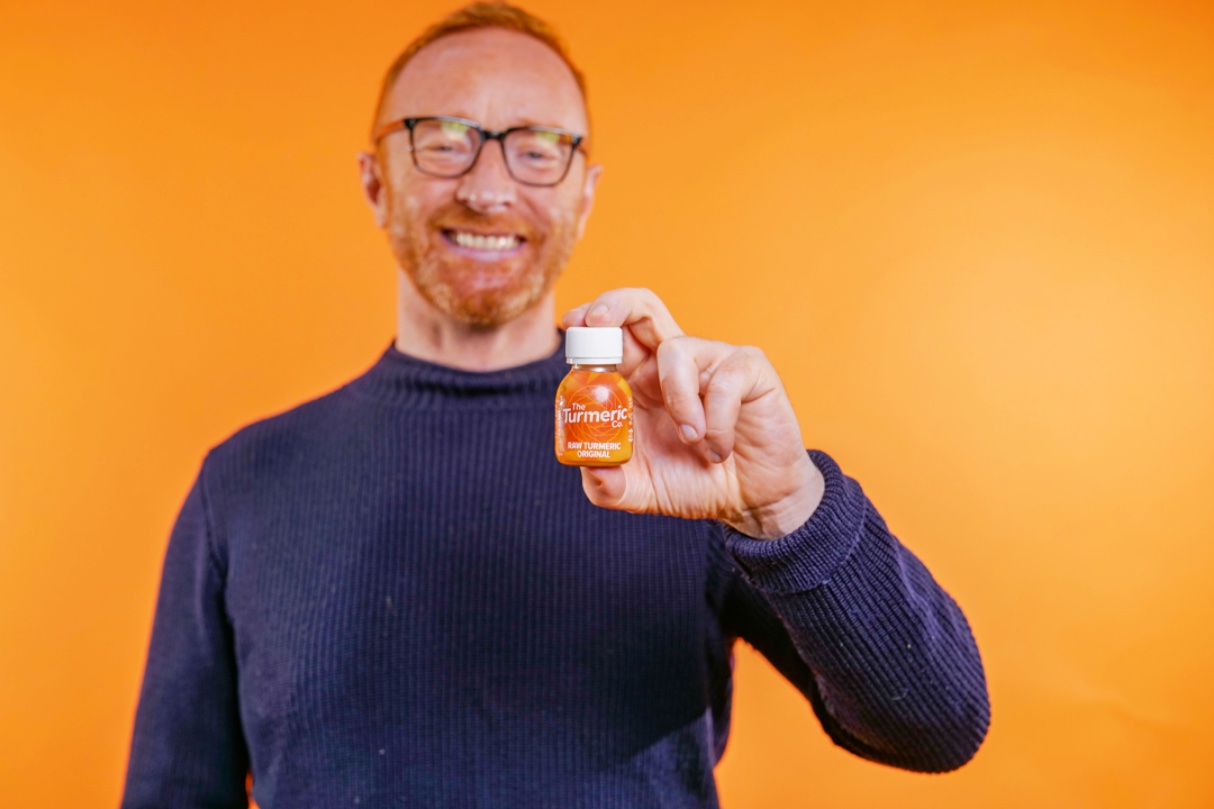 Problem Solved
Potent and made from the root. ZERO Compromise.
High source of turmeric
Our powerful formula contains 35 grams of raw and fresh turmeric root, and roughly 1000mg of effective curcumin per shot.
Guaranteed absorption
We use piperine, an extract of black pepper plus flax oil to increase the absorption of curcumin by up to 2000%, i.e. 20x more value with each shot you take.
Vitamins and minerals for added support
Our shots are packed with vitamin C and B6 and magnesium which helps support the body's natural functions.
No junk!
100% natural ingredients - no synthetic ingredients or processed fillers such as cheap apple and orange juice. Value is key.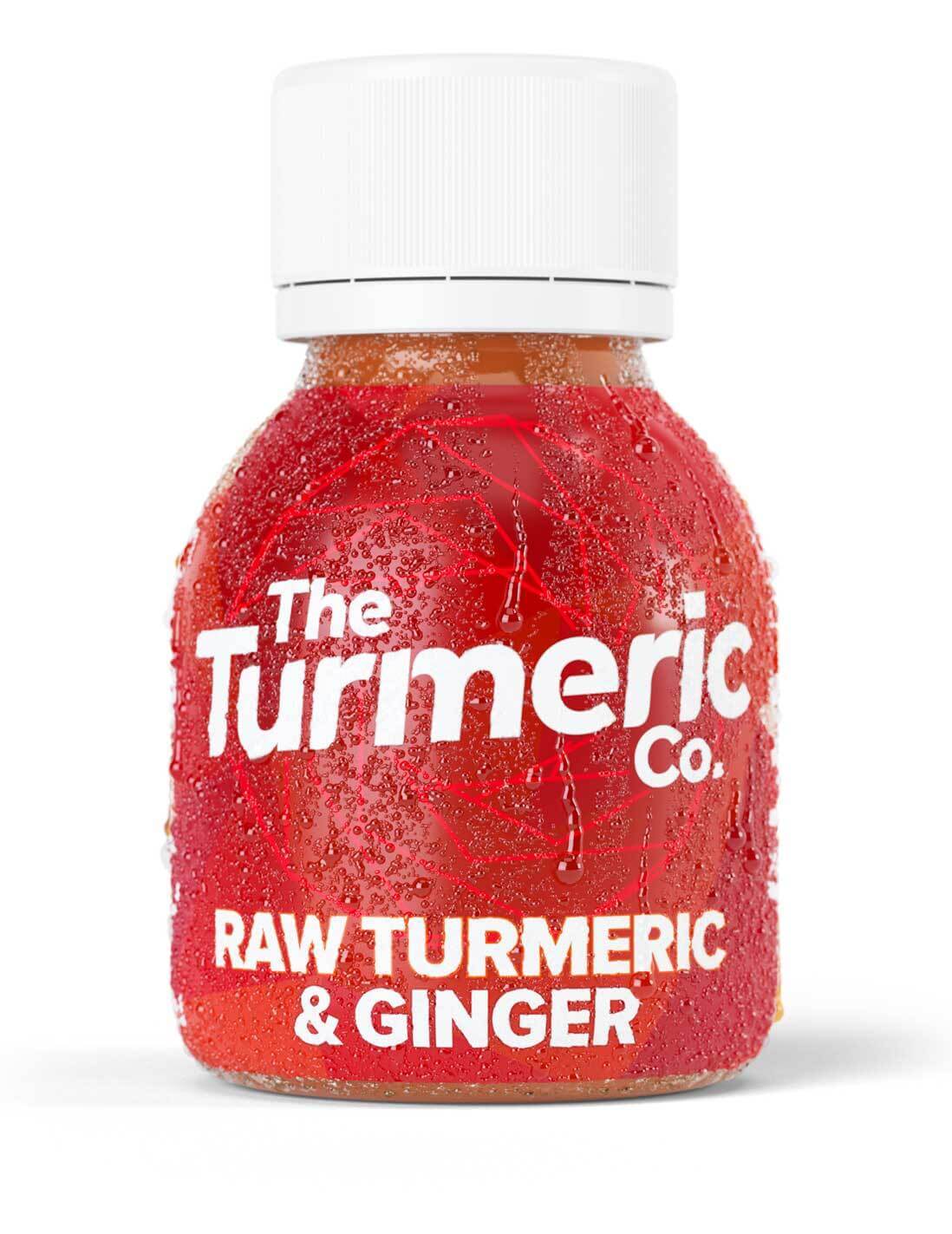 How much is your health worth to you?
Unlike many other turmeric products our unique formula was borne out of necessity, as a family recipe over 15 years ago. We never skip on quality.
We Firmly Believe In Our Amazing Turmeric Shots That We Offer a 100% Satisfaction-Guarantee.

Daily usage: one shot per day
Rated 7946 Reviews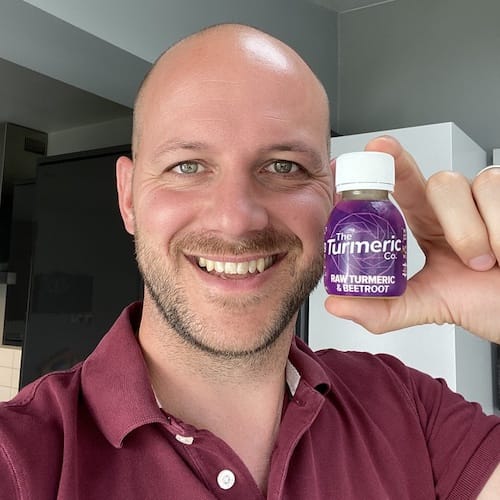 This is the second round and I can honestly say that it has helped with both the pain and the tightness in my lower back
It also tasked really good too
Gareth M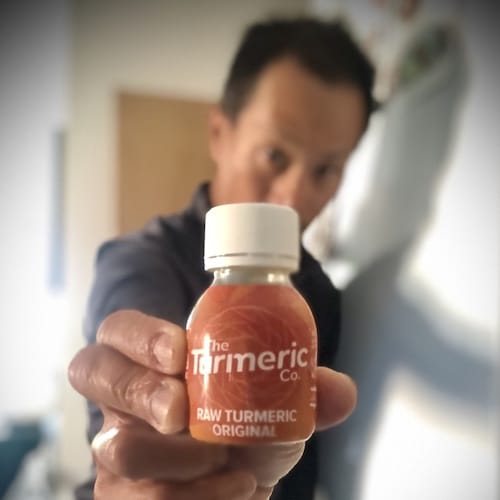 The taste is great but most importantly love the nutrients in these powerful shots! I have this every morning and makes me feel great
Bernie S.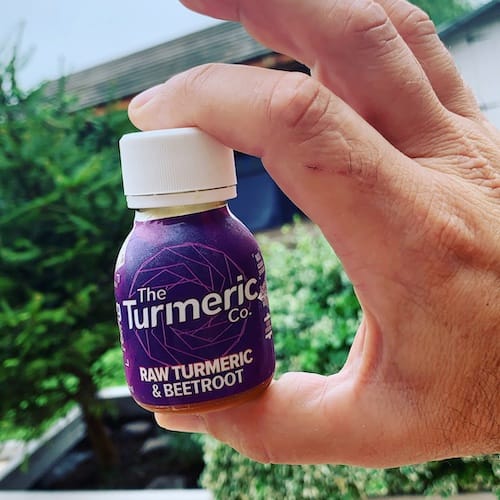 I've been drinking these shots every morning for the past couple of weeks now and I've always suffered with a weak ankle after a running accident. I can honestly say it has helped with that niggly pain I used to get after a long walk. my recovery time after cycling has got easier.in general my body and health thanks
Steve H.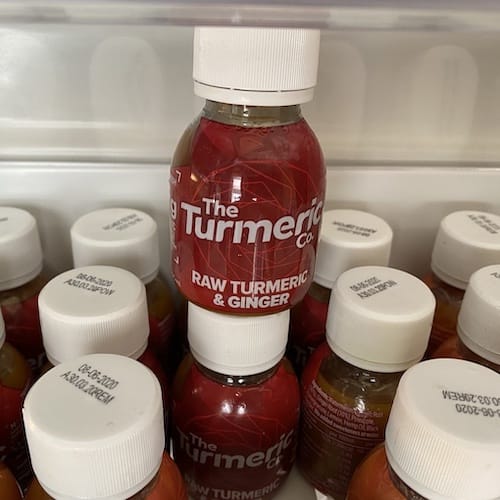 Absolutely love The Turmeric Co shots - with my favourite being the Raw Turmeric and Ginger- whether taken as a straight shot or with some hot water, lemon and honey!
Ingredient wise, it's way healthier than the majority of the stuff in the supermarkets with the 35g of Turmeric per shot, which helps the inflammation, aches & pains to disappear.
Dejan O.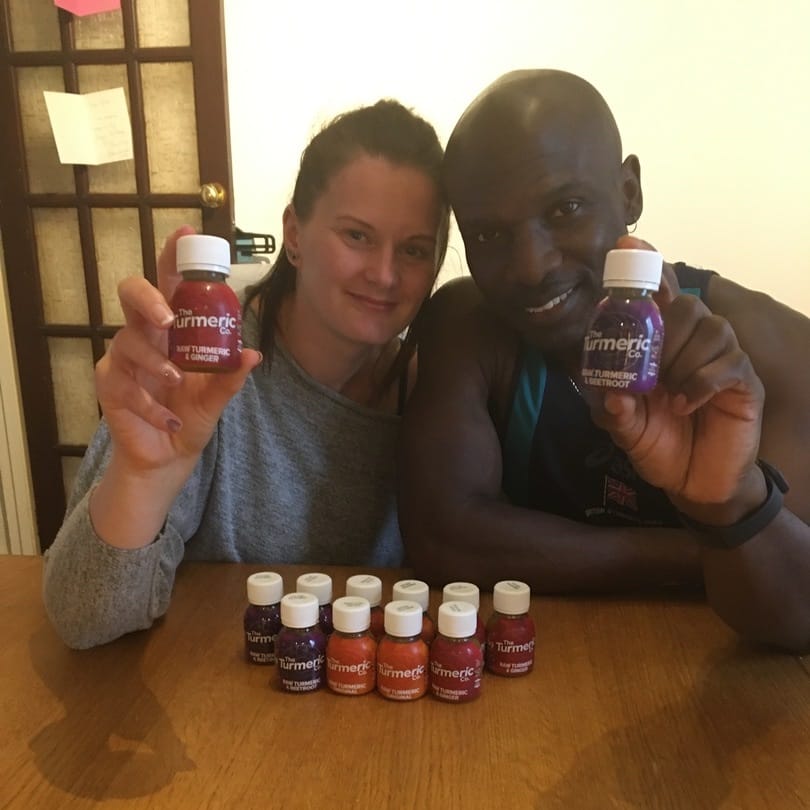 I have been using these shots since March and have definitely seen a difference in the way I feel and in my performance when training. Recovery is quicker and I do not ache and hurt as much as I used to. These are part of my daily routine now and I have noticed a difference when I was unable to take them for a few days due to a delay in my order.
I'm so glad to be putting something so natural into my body and seeing the positives effects.
Nicole P.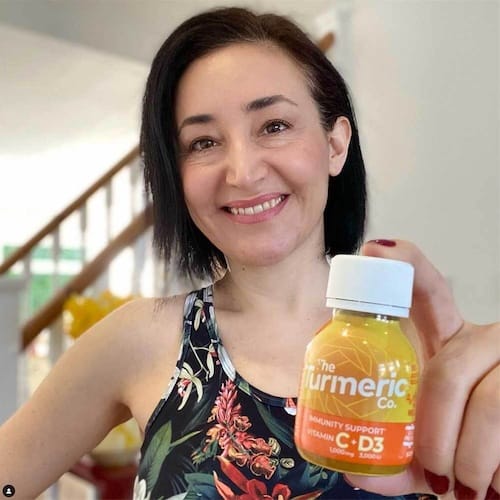 For the last 10 days or so I have been starting my day with a raw turmeric vitamin C & D3 shot from @theturmericco They are made with 100% organic & vegan ingredients including raw turmeric in an easily absorbable formula. It supports immunity, skin & bone health and weight management, and boosts energy. It's also anti-inflammatory and antioxidant. I find these shots absolutely delicious and they can also be added to a smoothie or your porridge.
Emma
30-day 100% money back guarantee
Free Next Day Shipping UK wide
Buy Now, Pay Later Options
Fully recyclable eco-friendly bottles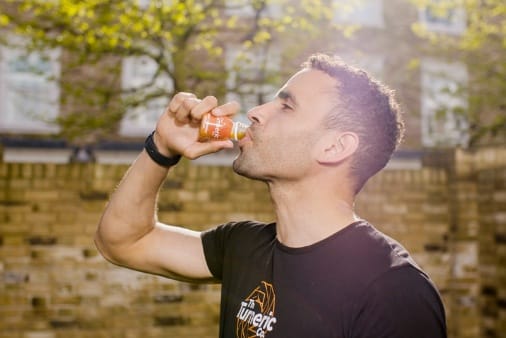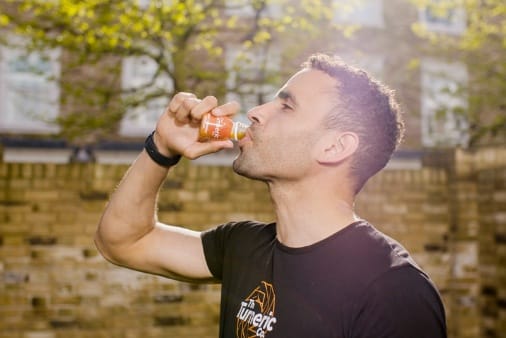 It has been a real awakening, understanding that natural remedies can support your body in so many ways
Thomas Hal Robson-Kanu
Founder of The Turmeric Co.
Our Founder was just like you; he know's exactly how it feels to suffer with pain. Riddled with so much pain, he was told that he'd never be able to do the one thing he loved doing the most in life.
The Turmeric Shots have been perfected after 10 years' worth of development and created to enhance your health and boost your immune system! The Turmeric Co. offers natural blends of fresh and organic ingredients, made with our unique extraction process, ensuring the purest natural form available.
Every ingredient that's combined with the fresh Turmeric root is handpicked for its quality, and is natural and fresh. This means you're getting the very best of each ingredient's nutritional properties that hugely contribute to your well-being.
Frequently Asked Questions
How and when should I take my shots?

We recommend taking the shots first thing in the morning before eating so your body can fully absorb the nutrients in each shot. Our shots are also great post-workout to speed up your recovery time. Enjoy Natures Remedy to give your immune system an added boost.

Are these products right for me?

These products are 100% natural and vegan and they are endorsed by expert nutritionists in the UK. They are for anyone who would like to support their immune system and experience the many benefits of raw turmeric, other superfoods and vitamins.

How many shots are recommended?

At least one shot per day and no more than 3 (up to 4 per day if you are training).

How long until I see the benefits?

Based on consumer experience our customers have seen the benefits within 28 days of taking 1 shot a day.

Can you consume this long term?

Yes, implementing our shots daily into your lifestyle is a fantastic way to up the level of nutrition within your diet. Our founder is an international footballer and has been consuming this range of shots for the last 10 years. Our customers who have been drinking the shots since we first launched three years ago claim they "would not go a day without them!".

What items can I return for recycling?

You can return everything back to us for recycling including eco-friendly insulation liners, ice packs and bottles, including the caps.

How do you get the Turmeric into the shots?

We use a completely natural process called cold pressing, which is a unique method of extraction, without the use of heat. This ensures that the ingredients retain 100% of their nutritional value.